Simit Shah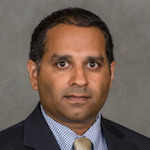 Georgia Tech Athletic Association, Assistant Athletic Director, Brand and Ideation
Simit Shah was named Georgia Tech's assistant athletics director for brand and ideation in May 2017.
In his role, Shah leads the GTAA's ideation team, which is dedicated to defining and promoting the Georgia Tech athletics brand to fans and recruits on a local, regional, and national level.
Shah took over Georgia Tech's ideation team after spending the previous five years (2012-17) as a digital consultant for the GTAA.
Prior to joining Georgia Tech athletics, Shah spent 13 years at CNN/Turner, serving as the director of web operations and development for CNN.com. In that role, he contributed to CNN's web coverage for four U.S. presidential elections.
A second-generation Georgia Tech alumnus (his father, Surendra, earned a master's degree from Georgia Tech in 1970), Shah graduated in 1999 with a bachelor's degree in computer engineering and served as sports editor of The Technique (student newspaper) during his time as a student. He is an 18-year football and men's basketball season-ticket holder and an Alexander-Tharpe Fund Life Member.