Pete Radovich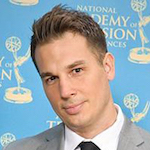 CBS Sports, Senior Creative Director
Pete Radovich was named creative director of CBS Sports in September, 2009, and became senior creative director in 2015. A 36-time Emmy Award-winner, in 17 different categories, Radovich is also the coordinating producer for Inside the NFL on Showtime, a CBS Sports production, and a producer for CBS Sports' coverage of the NFL, NCAA Championships, and golf, as well as other events.
As senior creative director, Radovich is responsible for the CBS Sports on-air look, image, and graphic style. In addition, he leads the creative development and production of CBS Sports on-air promotion, teases, and show opens, as well as sponsored sales elements.
Over his 22-year career, Radovich has worked on many of the biggest sporting events in television including the Atlanta, Sydney, Salt Lake City and Athens Olympic Games, the Super Bowl, Masters, Wimbledon, French Open, World Series, NBA Finals, NCAA Division I Men's Basketball Championship and Final Four, U.S. Open Tennis, the Kentucky Derby, and Breeders' Cup.
Radovich directed, produced, and wrote the critically-acclaimed opening tease for the 2018 AFC Championship, "Teasing John Malkovich," which won four Emmy Awards, three New York Festival Awards, and a prestigious Grand Clio Award. He also has produced and directed many other high profile features and opens for five Super Bowls, the AFC Championship Game, the NCAA Division I Men's Basketball Championship and Final Four, and Thursday Night Football with iconic musicians Jay-Z, Bon Jovi, and Queen, as well as Academy Award-winning actors and director Michael Keaton, Mahershala Ali, and Ron Howard, which garnered him Emmy Awards. Radovich directed two documentaries, A Game of Honor, and LT: The Life & Times, which garnered six Emmy nominations and three wins including Outstanding Documentary for Game of Honor. In 2017, he was the recipient of The Steve Sabol Award from the NFL for outstanding storytelling and artistic achievement.
In 2008, Radovich was tapped by Showtime Networks and CBS Sports to serve as coordinating producer of Inside the NFL as the award-winning program debuted on Showtime. The same year, Inside the NFL won the Sports Emmy Award for Outstanding Studio Show-Weekly, and since won the Emmy again in the same category in 2013 during his helming of the show.
Radovich was hired by CBS Sports as an associate director for the network's coverage of the NFL in 2001. He worked as lead tape producer with Jim Nantz and Phil Simms for five years including two Super Bowls before being promoted to full-time producer. For CBS Sports' Super Bowls in 2004 and 2007, Radovich produced and directed the Phil Simms "All Iron Team." In 2006, he produced the first-ever internet coverage of Amen Corner at The Masters for CBSSports.com and Masters.org. Radovich also produced and directed CBS College Sports Network's college football broadcasts in 2007.
Radovich served as a senior producer at 60 Minutes and 60 Minutes Sports for six years and won a News Emmy Award for Outstanding Feature Story in a News Magazine for his first-ever produced piece with Scott Pelley (Football Island).