Jerry Wetzel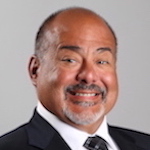 NC State, Assistant AD, Video Broadcast Services
Jerry Wetzel is the assistant athletic director for video and broadcast services at North Carolina State University. He is a 35-year television veteran with over 33 years in sports production. Wetzel has been an accomplished producer, director, operations producer, administrator, consultant, tech manager, programmer, and teacher during this time on numerous sporting events on the national, regional, and local levels for various networks including CBS Sports Network and ESPN. Wetzel has also consulted on syndication and television installation around the country.
From 1997 to 2011, Wetzel was the director of electronic media at the University of Florida Athletic Association. During that time, he created GatorVision and oversaw the Gator Radio Network. He also was an instructor for the University of Florida's Graduate School of Journalism.
Wetzel graduated from Drake University in 1983 with a B.A. degree in journalism. He graduated in 1985 from Wichita State University with a M.A. degree in education (emphasis in sports administration).