Alex Farmartino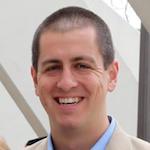 Raycom Sports, Coordinating Producer
Alex Farmartino is the coordinating producer at Raycom Sports. A graduate of the University of Virginia, he is now in his 14th year with Raycom (previously Jefferson Pilot Sports). During that tenure, his production work has been divided between the company's post-production and live event departments.
A feature producer who shoots and edits his own material, he's logged over 1,000 hours of long-form feature content on subjects that include Bobby Bowden, Dabo Swinney, Russell Wilson, Matt Ryan, Mike Vick, Luke Kuechly, James Conner, Jim Kelly, and Lamar Jackson. During that time, he also managed all aspects of Raycom Sports' Avid-based non-linear editing workflow.
A live broadcast producer since 2010, Farmartino has produced ACC football, ACC basketball, Carolina Panthers preseason, and MLS soccer for regionally syndicated and national cable networks. He also oversaw all aspects of Raycom's studio coverage since it's launch in 2011. For his work, Farmartino has been recognized with 14 Midsouth Emmy Awards in categories that include Historical Documentary, Topical Documentary, Sports Segment, Sports Program, and Live Event/Broadcast.